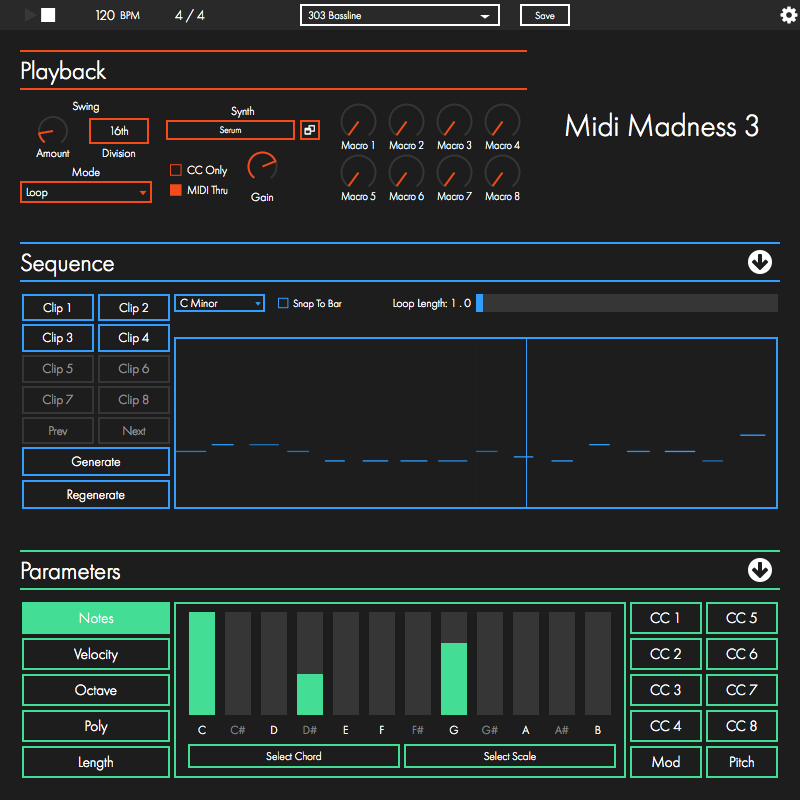 Midi Madness 3
The Algorithmic Melody Generator
Introducing Midi Madness 3 - The latest version of the world-class MIDI generator. Midi Madness 3 can create an unlimited number of melodies using a simple set of probability weightings. Simply set some parameters, such as a chord sequence and some MIDI controllers, and let Midi Madness go wild, creating melodies, chord progressions and sequences.
Create Unlimited Sequences
Midi Madness lets you create an unlimited amount of sequences. A simple 2-beat techno bassline? No problem. A 16-bar epic trance chord sequence? Easy. Crazy evolving arpeggios? Simple.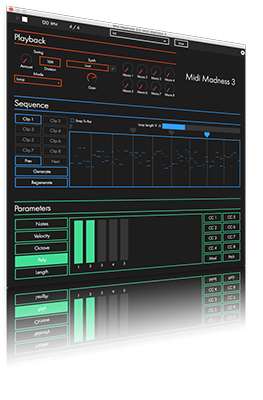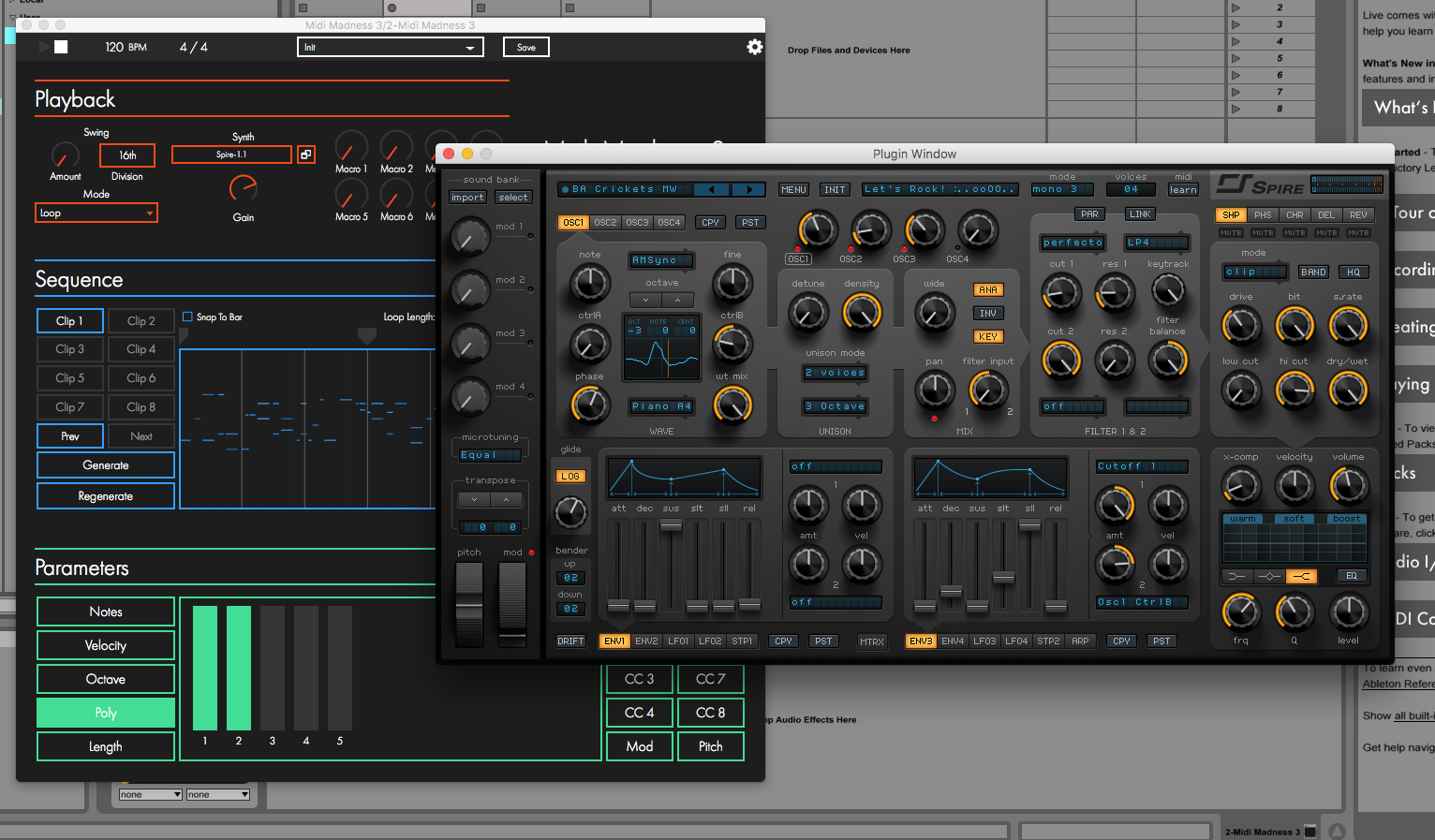 Load Your Synths
Along side generating MIDI data, Midi Madness 3 can now let you host your own synths. Gone are the days of routing from track to track; simply load up your VST synth, and start playing straight away.
Perform Live
Midi Madness 3 includes brand new playback modes - freestyle and trigger. Freestyle gives Midi Madness its own mind, and sets it off playing a unique sequence. Trigger mode lets you use incoming MIDI as a trigger. Simply bash your piano keys, and Midi Madness will make all the notes fit the current chord sequence.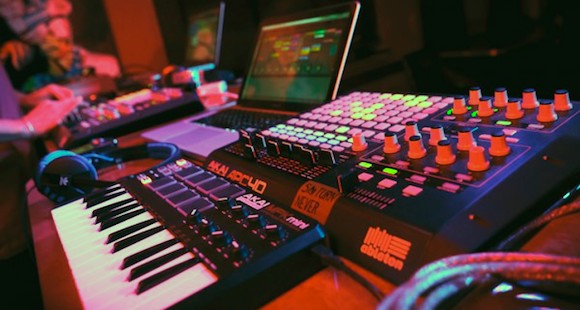 Windows
Windows Vista or later
VST Compatible DAW
Dual Core Processor
2GB RAM+
1920x1080+ Resolution
Mac OSX
Lion 10.7 or later (Intel only)
VST/AU Compatible DAW
Dual Core Processor
2GB RAM+
1920x1080+ Resolution